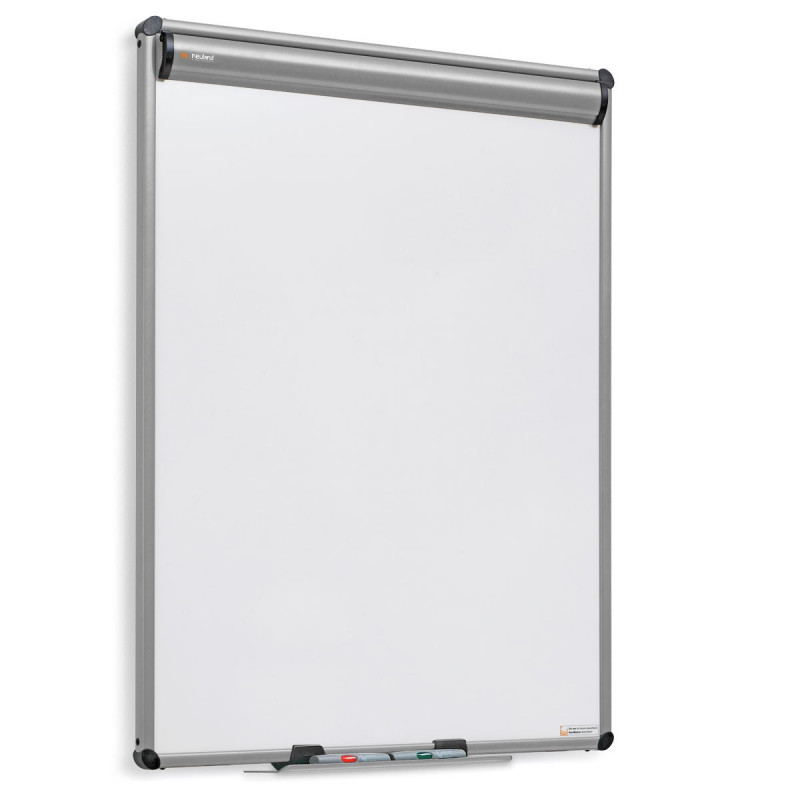  
MagBoard® Plus Basic
SKU: 1209.0000
The popular MagBoard® now features a handy flipchart paper holder to maximize your whiteboard.
The MagBoard® has the dual functionality of being a magnetic whiteboard providing greater flexibility and allowing the user to have another option to communicate their ideas. The strong lacquered steel surface is also dry-erasable and is to be used only with whiteboard markers. It includes additionally a handy FlipChart paper holder to use flipchart paper and built-in marker tray for added convenience.
Pro Tip:  dry erase ink is designed to erase when dry; wait for ink to full dry before erasing to avoid ghosting, dying or streaking. Technical details: Aluminium frame and FlipChart paper holder and marker tray are powder-coated in RAL 9007 grey aluminium, reinforced plastic corners, magnetic whiteboard surface made from lacquered steel. Total size: W 76 cm x H 106 cm / W 30 x H 42 inches  Working Surface: W 72 cm x H 97 cm / W 28 x H 38 inches
Please lift and reattach magnets to avoid  scratches – do not slide on board!