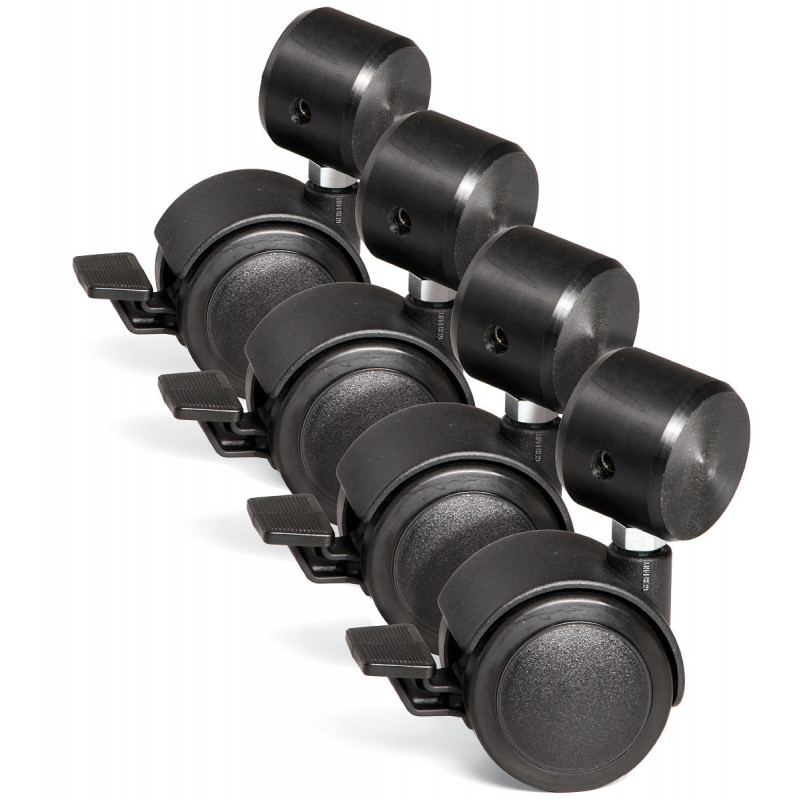  
NovoPin 2/UniPin 2 Casters (set of 4)
SKU: 0315.9004
Four lockable castor wheels for greater mobility and simple retrofitting on both pinboard legs of the NovoPin 2 UT, UniPin® 2 MC and UniPin® 2 UT.
Easily convert your NovoPin 2 and UniPin® 2 series pinboards into a mobile pinboard by using the practical and lockable castor wheels. The castors are inserted into the leg end and screwed on.
Info: The height difference after fitting the casters on can be readjusted by lowering the pinboard legs.