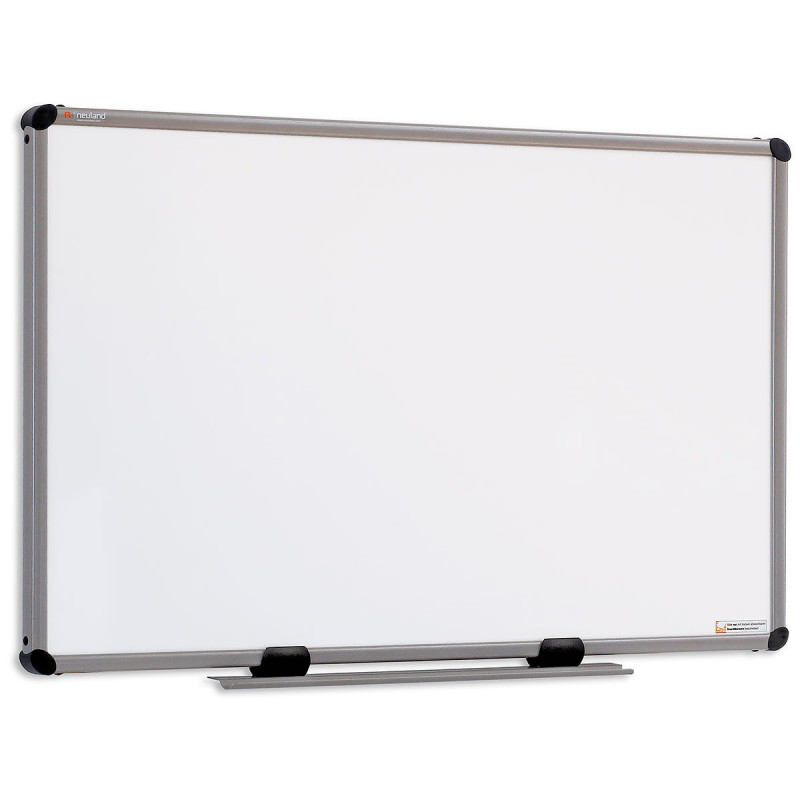  
MagBoard® Basic
SKU: 1208.2000
Our bestselling magnetic and dry-erasable whiteboard for the wall!
A more affordable version of our bestselling whiteboards providing greater flexibility and allowing the user to have another option to communicate their ideas! The strong lacquered steel surface is also magnetic and is to be used only with whiteboard markers. Also, includes a ClipOn Marker- Tray, which can be positioned on any side of the frame, for added convenience. It is available in 3 variety of sizes:

60 x 90 cm / 23.6 x 35.4 inches
100 x 120 cm / 39.4 x 47.2 inches
120 x 150 cm / 47.2 x 59 inches

Pro Tip:  dry erase ink is designed to erase when dry; wait for ink to full dry before erasing to avoid ghosting, dying or streaking.
Technical details: Aluminium frame, powder-coated in RAL 9007 grey aluminum, plastic corner connectors, magnetic writing board made from lacquered steel.
Please lift and reattach magnets to avoid  scratches – do not slide on board!