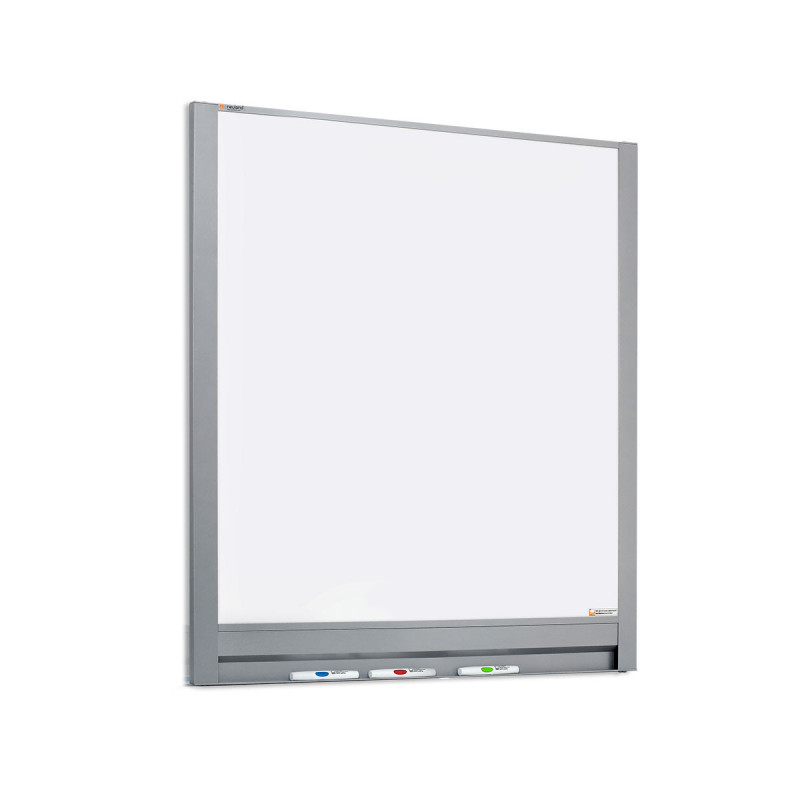  
MagBoard® LW-M
SKU: 1200.0100
The elegant aluminum profile of this magnetic whiteboard has all same functional advantages as our proven MagBoard®.
Our elegant MagBoard® LW-M features both a steel-enamelled whiteboard and a magnetic working surface, including a built-in marker tray. The design and stylish silver aluminum profile will ensure that you maintain the perfect professional image.
Available in 4 different sizes:

W 82,5 x H 108 cm / W 32.5 x H 42.5 inches
W 102,5 x H 108 cm / W 40.3 x H 42.5 inches
W 122,5 x H 108 cm / W 48.2 x H 42.5 inches
W 142,5 x H 108 cm / W 56 x H 42.5 inches

Pro Tip:  dry erase ink is designed to erase when dry; wait for ink to full dry before erasing to avoid ghosting, dying or streaking.
Technical details: Aluminum frame, powder-coated in RAL S004 silver, whiteboard made of enameled steel.
Please lift and reattach magnets to avoid scratches – do not slide on board!